Step 1: Go to https://vpnproxymaster.com/pricing
Step 2: Choose your preferred plan
Step 3: Select the first payment method "Credit Card / PayPal" OR "PayPal"
Step 4: Enter your Email address and click "Continue"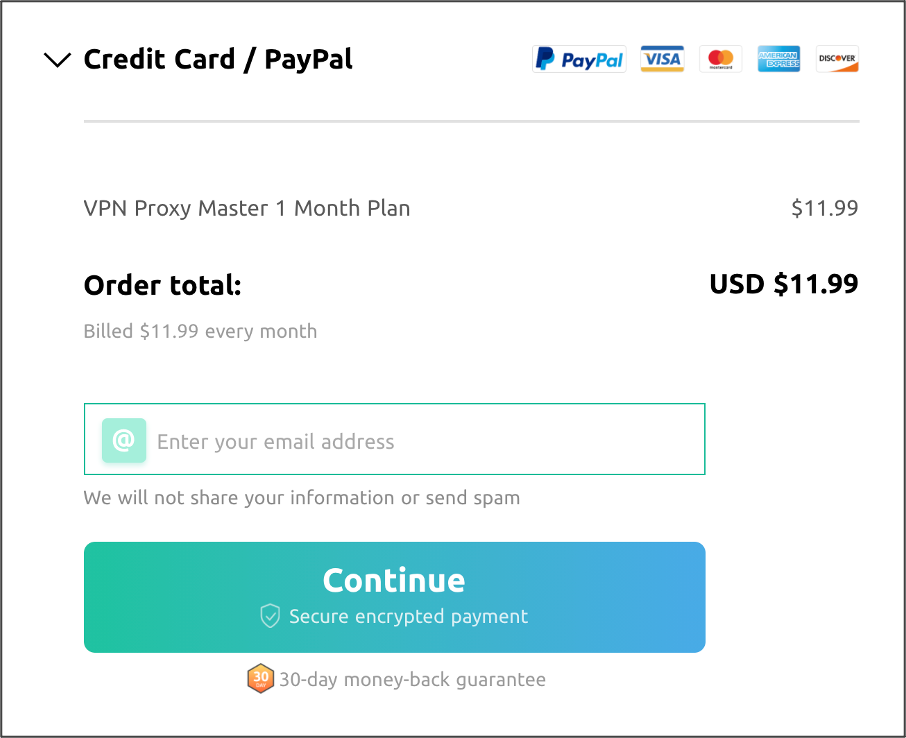 OR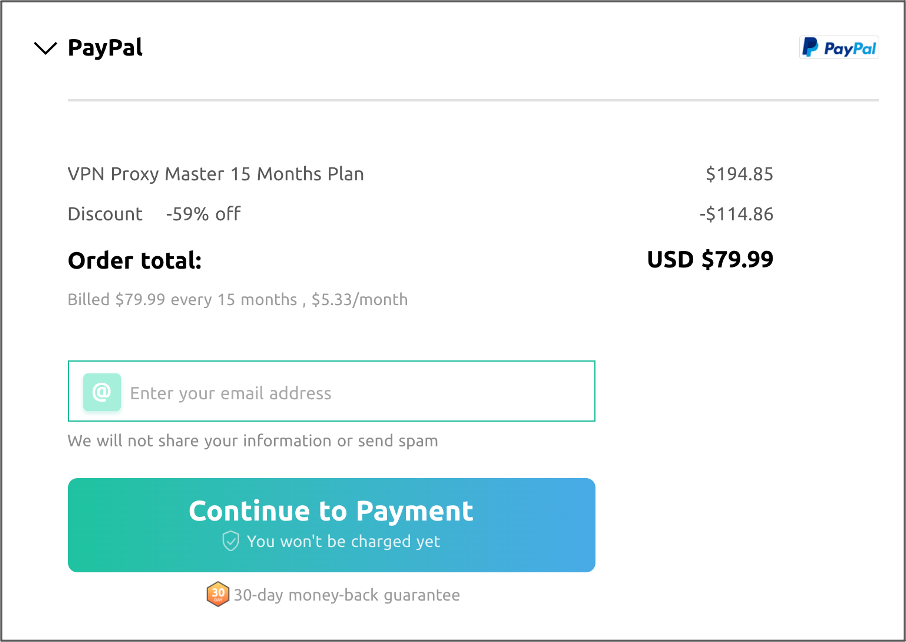 Step 5: Select your country of residence (please enter Zip/Post Code if it is US) and click "Continue"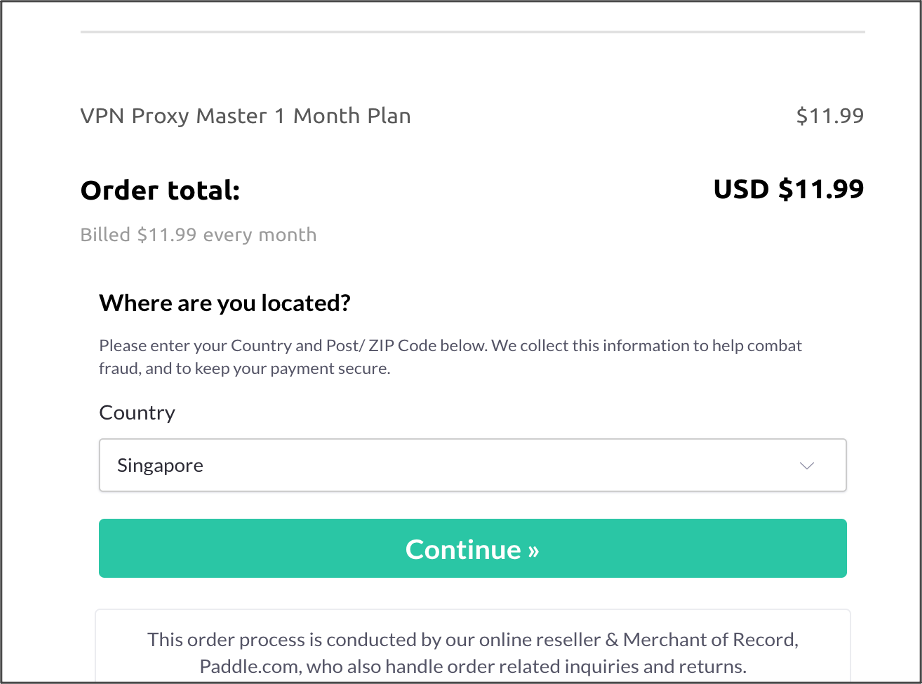 Step 6: Click "Add Coupon"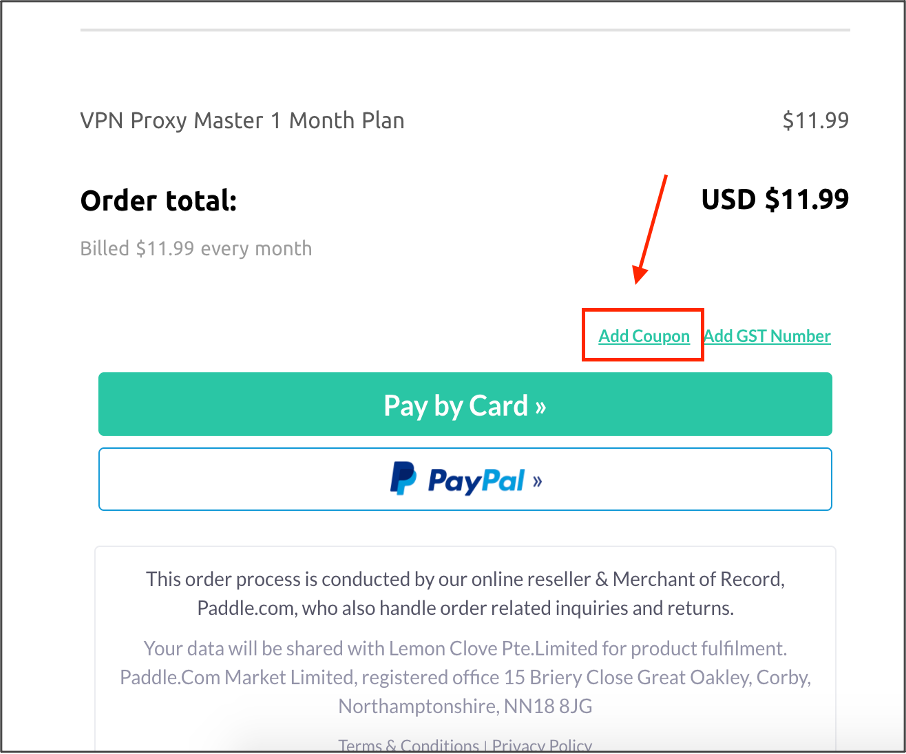 Step 7: Enter the Coupon Code and click "Add Coupon"
Step 8: Confirm the coupon has been applied and select your preferred payment method
(*The amount below is just for the illustrated purpose. The actual amount depends on the current promotion)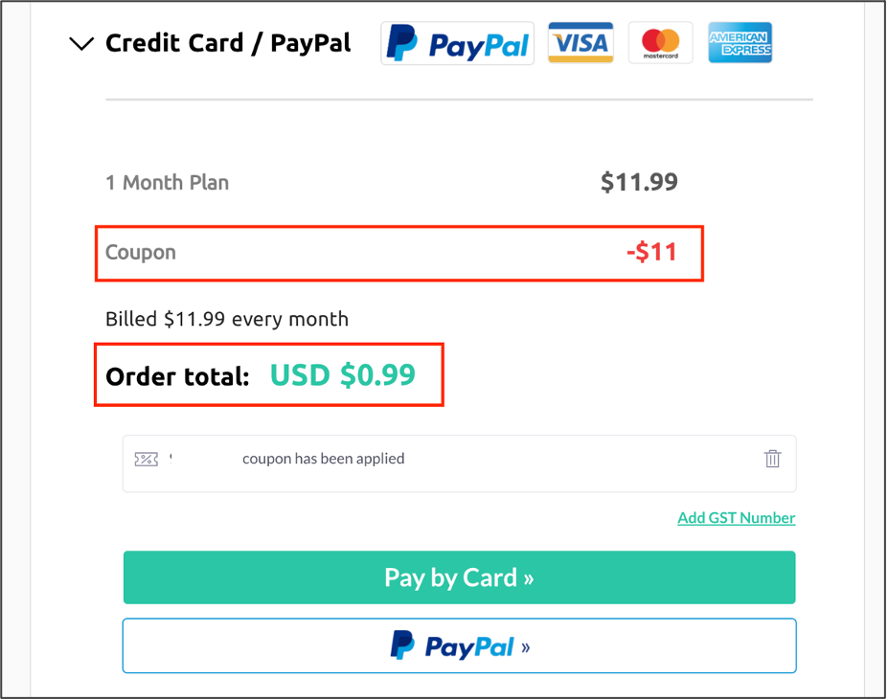 Step 9: Fill up the details and click "Subscribe Now" to complete the purchase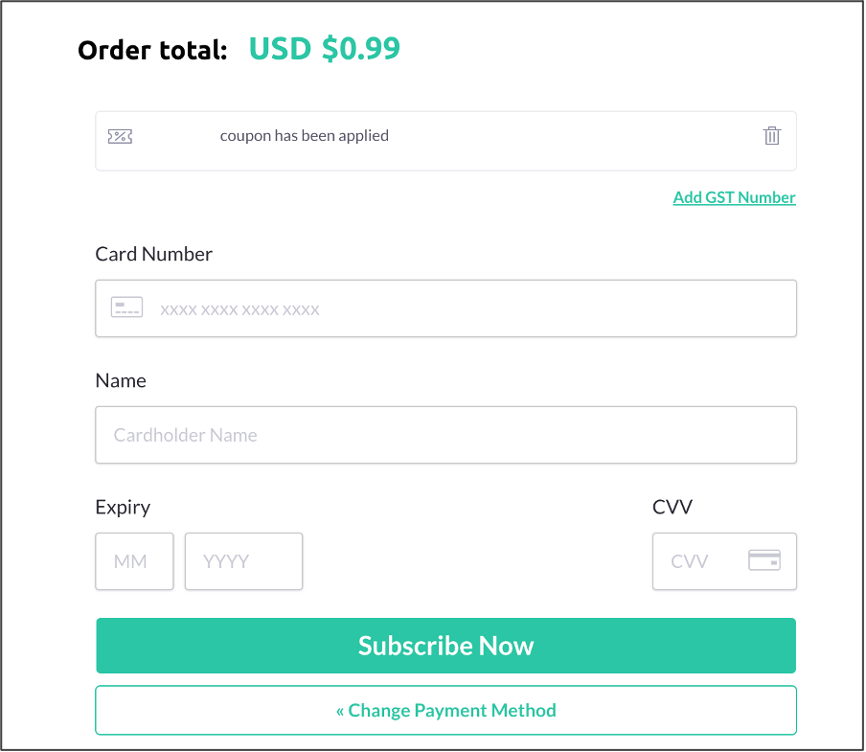 Each coupon is valid for a limited time only, please use it ASAP.
Thank you!