Smart DNS is a new feature introduced by VPN Proxy Master to unblock geo-restricted streaming content in your iOS device.
Here are the steps on how to configure Smart DNS in your iOS Device:
Step 1: Launch VPN Proxy Master App > Menu > Setting > Smart DNS > Add Smart DNS Server. It will display the available servers. Copy the DNS IP which you want to unblock (eg: HotStar).
Step 2: Then, tap "Go to Setting now". It will redirect to Phone Setting page.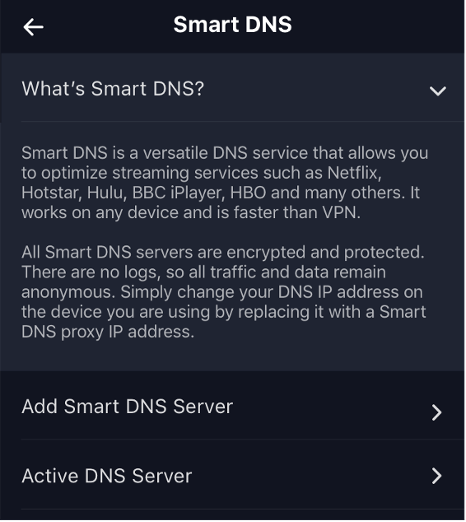 Step 3 & 4: Tap the"i"icon next to your wifi and scroll down to Configure DNS. You need connect to Wifi before configuration.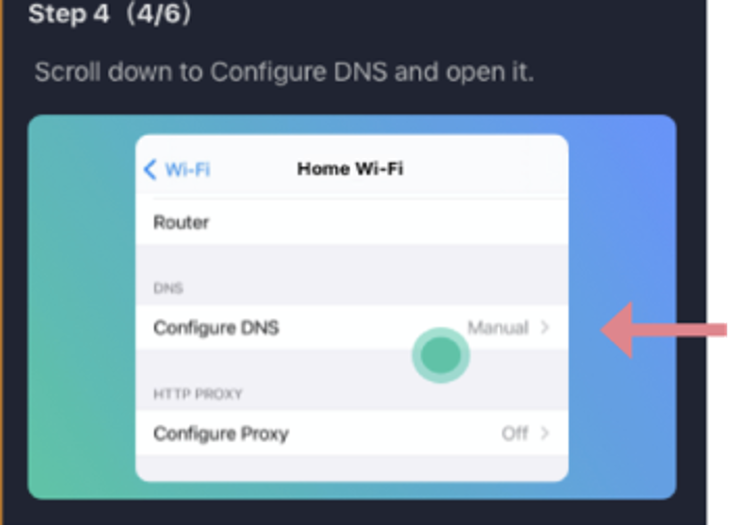 Step 5: Tap Manual.
(Note: Please change back to Automatic if DNS is no longer needed)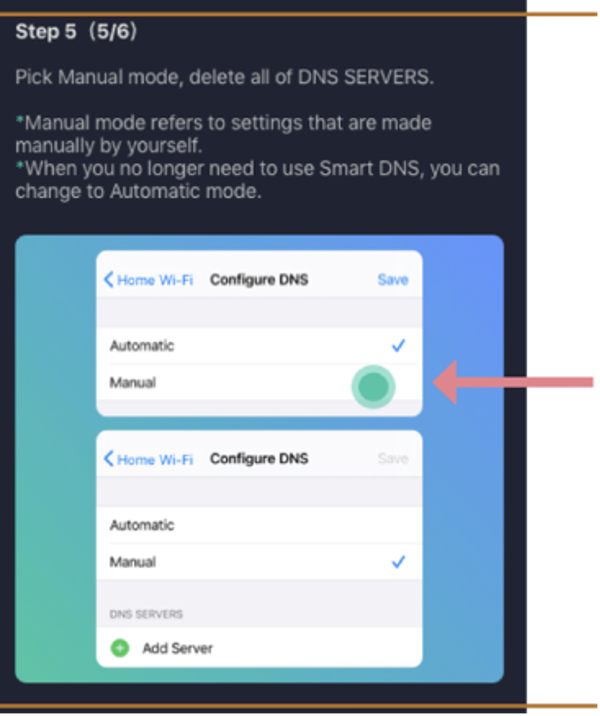 Step 6: Delete any existing DNS IP and tap "Add server". Enter the copied IP in Step 1.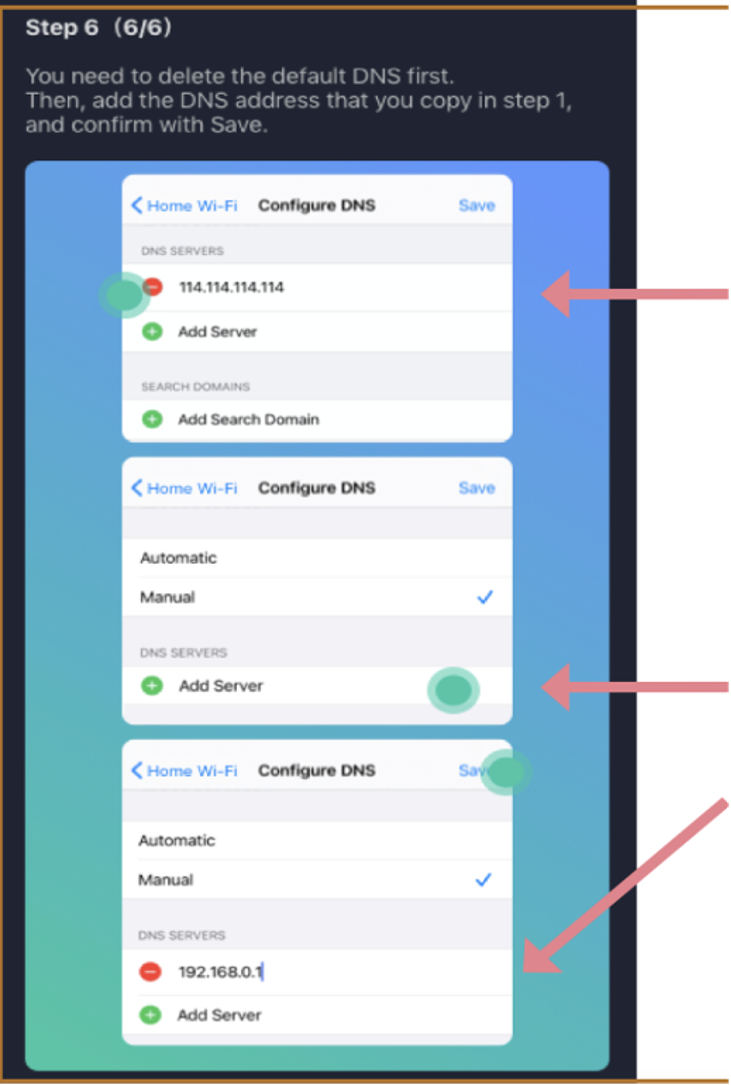 Tap Save and back to iOS Master. Once completed, kindly open your HotStar app and enjoy!

Please do not hesitate to contact our 24/7 LiveChat should you require further assistance.